Each precious moment of your wedding day deserves to be expertly preserved. Look no further if you're looking for the top wedding photographer to capture these priceless memories! Parveen Rana Photography, the pinnacle of perfection, provides exceptional services to couples in Chandigarh and Panchkula. Parveen Rana Photography guarantees that your wedding album tells a story that is genuinely yours by using cutting-edge technology, an unwavering commitment to excellence, and a commitment to delivering the greatest outcomes. 
Our photographers have a natural talent for turning a scene into a photographic story that captures the feelings, joy, and love shared on your big day. Whether it's the laughter during the lively Sangeet ceremony or the solemnity of the wedding rituals, we strive to capture the essence of every occasion, creating a timeless keepsake that will be cherished for generations.
Best in the City:
Our reputation as the best photographers in the region stems from our unwavering commitment to providing the highest quality photography services. We are aware that your wedding day is a once-in-a-lifetime occasion, and we strive to provide photographs that are flawless. Our work speaks for itself, and the fact that our clients are happy is evidence of the degree of commitment we put into each project.
The best photography Equipment:
We think that the best photographic gear on the market should be used to get the best results. To make sure that every photo is clear, crisp, and visually attractive, we spend a lot of money on the best cameras, lenses, and lighting equipment. Our professional-grade gear enables us to document every facet, feeling, and subtlety of your wedding day, producing images that will bring back fond memories for years to come.
Low-cost Excellence:
We understand that wedding planning involves numerous considerations, and budget is one of them. Despite the fact that we are the top wedding photographers in Panchkula and Chandigarh, we are dedicated to providing budget-friendly packages without sacrificing quality. Every couple should have their precious moments wonderfully preserved, and we work closely with our customers to create packages that suit their individual requirements and financial constraints.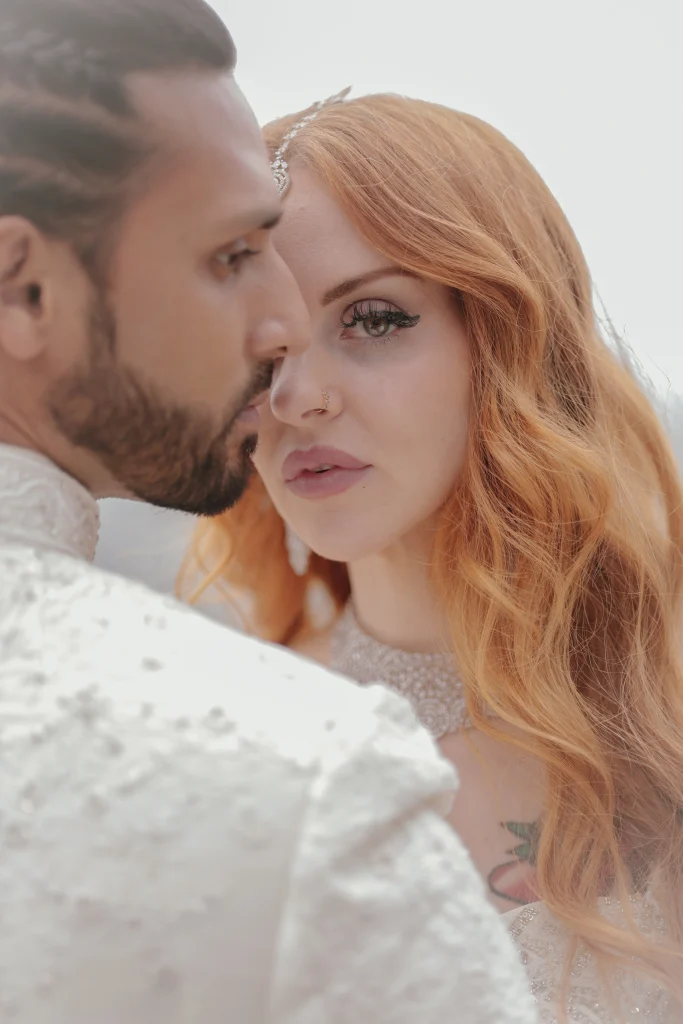 Detail-oriented thinking and creative vision:
As the top wedding photographer in Chandigarh and Panchkula, Parveen Rana Photography stands out for our unrelenting dedication to capturing each minute detail and natural moment. Our group thinks that a wedding's beauty rests not only in the great gestures but also in the subtle details that give each celebration its own character. We capture these fleeting moments with an artistic eye and a keen sense of timing, whether it is the delicate lace on the bride's gown or the tears of joy in a loved one's eyes.
A Personalized Approach:
At Parveen Rana Photography, we understand that each couple is unique, and their wedding reflects their individual style and preferences. When it comes to their vision and ideas for their wedding photography, we carefully listen to our customers as we take the time to get to know them. We can adjust our technique to make sure that the pictures accurately portray your personality and the spirit of your love story by establishing a good rapport and learning about your preferences.
Our team works closely with you throughout the planning process, offering guidance and support to help you achieve your dream wedding photographs. We work with you every step of the way, from picking the ideal places for your pre-wedding session to comprehending your preferred photography aesthetic. Our individualized approach makes sure that you are at ease in front of the camera, allowing for the unfolding of genuine and spontaneous moments.
Reliability and professionalism:
You can relax knowing that your wedding memories are in good hands with Parveen Rana Photography. Our team of skilled photographers and dedicated support staff operates with the utmost professionalism, ensuring a seamless experience from start to finish. We respect deadlines, are clear in our communication, and constantly work to surpass your expectations.
When you choose Parveen Rana Photography, you are not only investing in exceptional wedding photography but also in the preservation of memories that will be cherished for a lifetime. Allow us to be a part of your special day and create a visual narrative that will transport you back to the love, joy, and emotions shared on your wedding day. To begin this fantastic adventure of capturing perfection in Chandigarh and Panchkula, get in touch with Parveen Rana Photography right away.