In the vibrant city of Chandigarh, where love stories come to life, finding a professional photographer who can capture your cherished moments with finesse is of paramount importance. A professional photographer is not just someone who clicks pictures; they are the storytellers who immortalize your emotions, laughter, and love in each frame. At Parveen Rana Photography, we take great pride in being the epitome of professionalism, offering exceptional wedding photography services in Chandigarh. Let us delve into the artistry and expertise that a professional photographer brings to your special day.

As professional photographers in Chandigarh, it is our goal to capture the spirit of your love story on your wedding day. With an eye for detail and a passion for storytelling, we capture the most intimate and candid moments of your wedding. Our images capture the intimate moments that define your relationship, from the exchange of vows to the celebratory dance with family and friends.


A Professional's Touch:
Hiring a professional photographer in Chandigarh goes beyond owning a high-end camera; it is about possessing the skill and experience to anticipate and seize the perfect moments. Our team at Parveen Rana Photography is equipped with years of expertise, honed through capturing numerous love stories. We are well-versed in the intricacies of lighting, composition, and posing, ensuring that every photograph showcases you and your partner at your absolute best.


Chandigarh's Timeless Beauty:
The city of Chandigarh provides a mesmerizing backdrop for your wedding photography. With its enchanting gardens, architectural marvels, and serene lakes, Chandigarh presents an array of picturesque locations for your shoot. As professional photographers in Chandigarh, we make the most of these breathtaking settings, creating images that blend the magic of the city with the magic of your love.


Crafting Artistic Portraits:
Our professional photography services in Chandigarh extend beyond the wedding day. We create beautiful photographs before and after weddings. Pre-wedding shoots allow you to celebrate your love in a more intimate setting, while post-wedding sessions capture the joy of newly-wedded bliss. Each of these sessions is an opportunity for us to weave an artistic narrative of your journey, telling your love story in captivating frames.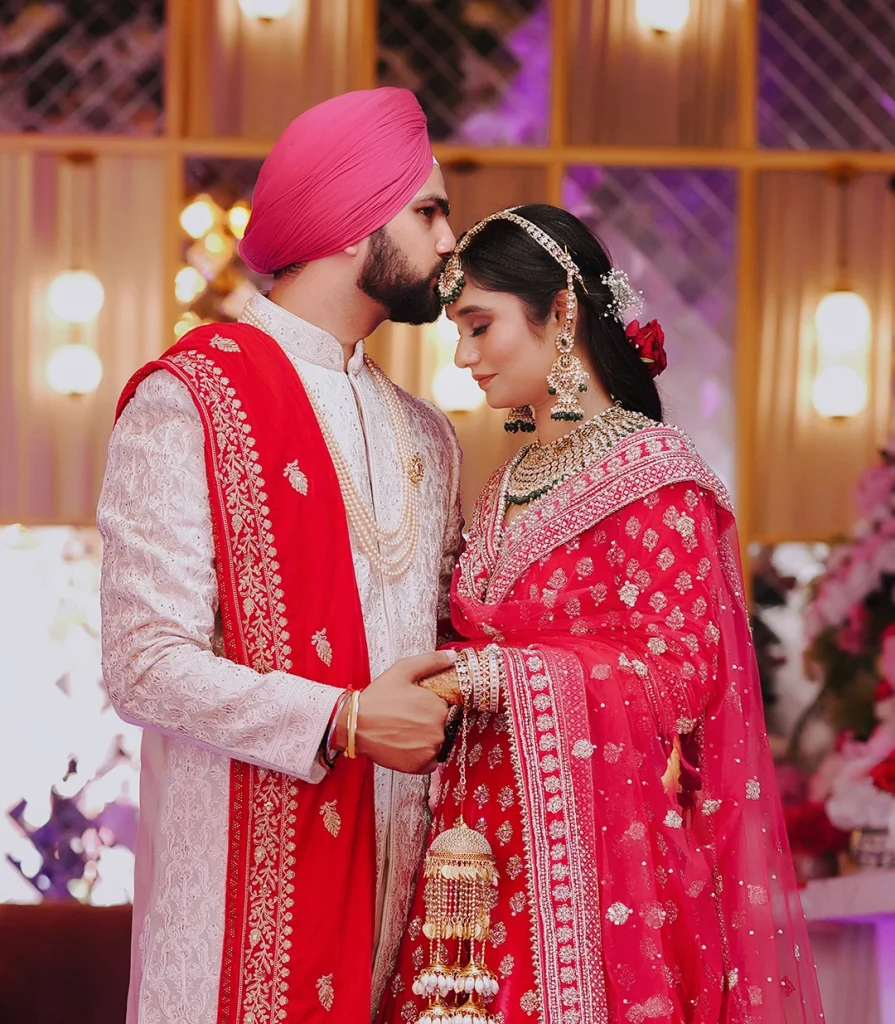 The Power of Collaboration:
As professional photographers, we recognize that each couple is unique, and every wedding is distinct. We believe in collaboration, working closely with you to understand your preferences, vision, and expectations. Building a strong rapport with our clients allows us to create photographs that reflect your personality and encapsulate the emotions you experienced on your special day.


Attention to Detail:
One of the hallmarks of professional photographers is their attention to detail. From the delicate lace on your bridal gown to the carefully arranged table settings at the reception, we capture each element with precision and artistry. Our meticulous eye for detail ensures that no aspect of your wedding day goes unnoticed, resulting in a comprehensive and visually stunning collection of photographs.


Professionalism and Reliability:
At Parveen Rana Photography, professionalism is at the core of our services. We understand the importance of timeliness and reliability when it comes to your wedding day. From the initial consultation to the final delivery of your photographs, we maintain clear communication and adhere to schedules. Our team is committed to providing you with a seamless experience, ensuring that you can trust us to capture every precious moment with professionalism and dedication.


Creating Lasting Memories:
Wedding photography in Chandigarh is not just about snapping pictures; it's about creating lasting memories that become heirlooms for future generations. We take great pride in our role as storytellers, weaving together the narrative of your love and your special day in a way that will stand the test of time. The photographs we capture will allow you and your loved ones to revisit the joy, love, and excitement of your wedding day, even years down the line.


Conclusion:
Professional photographer in Chandigarh is more than just a service; they are the artists who create timeless memories and transform your love story into a visual masterpiece. At Parveen Rana Photography, our dedication to professionalism, passion for storytelling, and artistry ensure that your wedding photographs are nothing short of extraordinary. Let us be a part of your journey and capture the essence of your love, laughter, and cherished moments in the beautiful city of Chandigarh. Contact us today to embark on this unforgettable experience of capturing the essence of your love story through the lens of professionalism.