We are dedicated to idolizing your special day with breathtaking images that evoke emotions and cherished memories. Our Panchkula-based wedding photographers are master storytellers who will freeze the essence of your love story in time. We capture the real feelings and fleeting moments that make your wedding day special because we love telling stories and have an artistic vision. Our images tell the tale of your love so that you can relive those precious moments again and over again.
Artists with a great eye for detail and a love of creativity, our Panchkula wedding photographers are more than just accomplished professionals. With years of experience and expertise in the field, our team has honed their craft to perfection. They have an eye for composition, lighting, and timing that will make your wedding photos look like works of art that perfectly capture your love and the day's splendor. Our goal is to blend the magic of Panchkula with the magic of your love, resulting in a collection of images that reflect the unique spirit of your celebration.
When you choose Parveen Photography for your wedding in Panchkula, you are not just hiring a team of photographers; you are inviting a dedicated and passionate group of individuals who are committed to creating a memorable experience. From the initial consultation to the final delivery of your photographs, we provide personalized attention and exceptional service. We want you to relax and enjoy your wedding day, so we will do everything we can to make you feel at ease.
Our team at Parveen Photography understands that each wedding is as unique as the couple getting married. We take the time to get to know you, your personality, and your vision for your special day. By getting to know you well, we'll be able to modify our strategy to fit your needs. Whether you desire traditional, candid, or artistic wedding photography, we will cater to your needs, ensuring that your photographs reflect your love story authentically.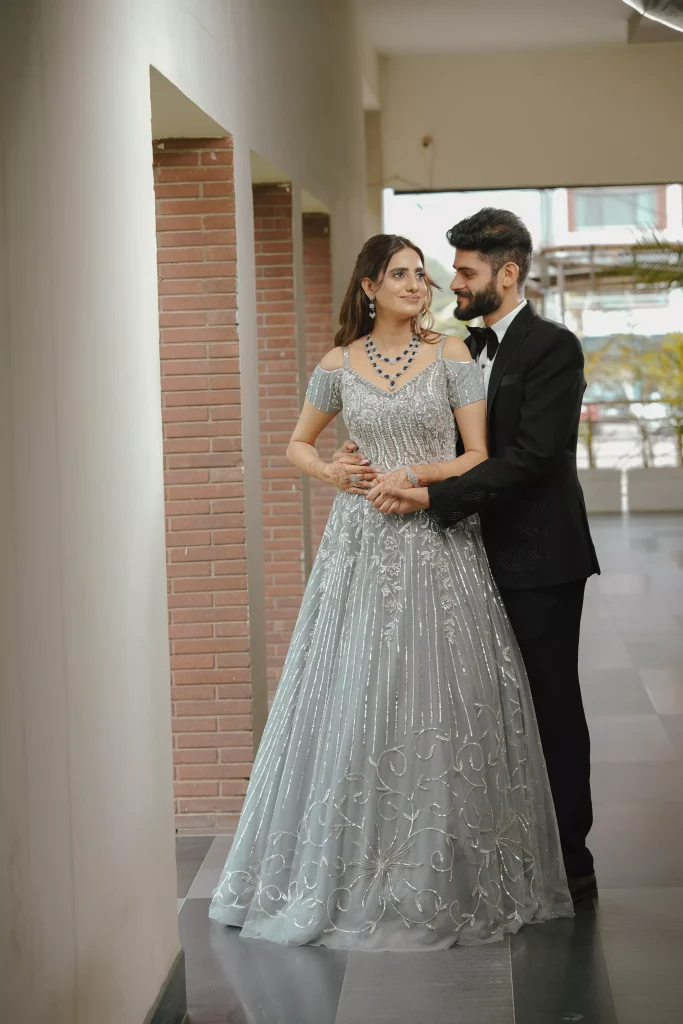 The city of Panchkula offers a plethora of enchanting venues, from lush gardens to elegant banquet halls. Our wedding photographers are well-acquainted with the city's scenic locations, ensuring that your wedding photos are set against a backdrop of natural beauty and cultural charm. From the serene greenery of Pinjore Gardens to the regal ambiance of the Morni Hills, we utilize these picturesque settings to create stunning backdrops for your photographs.
As your wedding day unfolds, our team works discreetly to capture the fleeting moments that tell the story of your love. From the intimate exchange of vows to the joyful celebration with family and friends, we ensure that every emotion, detail, and fleeting smile is preserved. We take an inconspicuous approach, so the expressions and feelings you see in our images are genuine. At Parveen Photography, we take great pride in delivering a diverse range of wedding photography services. Whether it's a grand Indian wedding, a charming destination wedding, or an intimate elopement, our team is well-equipped to cater to your unique needs. To ensure that your wedding day goes off without a hitch, we take care of all the details so that you can relax and enjoy yourself.

Our post-wedding procedure includes extensive editing and retouching to perfect every shot from your big day. We value your wedding photos as much as you do since we know they will serve as a lasting reminder of your special day. From the first meeting through the delivery of your wedding album, you can expect nothing less than the best service from us. In addition to capturing your wedding day, we also offer pre-wedding and engagement photoshoots. These sessions are an opportunity for you to relax and have fun while we create images that showcase your love and excitement before tying the knot. Our pre-wedding shoots are an excellent way for you to get comfortable in front of the camera and build a connection with our team before your big day.


Professional wedding photography doesn't have to be prohibitively expensive; at least, that's what we at Parveen Photography think. We understand that planning a wedding involves various expenses, and we strive to provide affordable packages without compromising on the quality of our services. Our pricing is transparent, and we offer flexible packages to suit your budget and needs.
At Parveen Photography, we are passionate about telling love stories through our lens. Our devoted team of Panchkula-based wedding photographers will spare no effort in documenting the joy and love of your special day. With an artistic vision, attention to detail, and a commitment to excellence, we strive to exceed your expectations and deliver photographs that reflect the true essence of your love. Let us be a part of your special day, and together, we will create an unforgettable visual narrative of your love story. Contact Parveen Photography today and let the magic of your wedding day be preserved for generations to come.