Your wedding day is a special occasion filled to the brim with affection, happiness, and priceless memories. You expect nothing less than the best as a discriminating couple when it comes to preserving these irreplaceable memories. Finding the ideal wedding photographer might be difficult in the lovely city of Chandigarh, where there is beauty and charm around every corner. Look nowhere else! Your big day will be permanently captured in gorgeous photos because of the amazing services offered by Parveen Rana Photography.
Your wedding day is a once-in-a-lifetime occasion, and we at Parveen Rana Photography recognize this. Our team of talented and enthusiastic photographers is committed to beautifully expressing the essence of your love story through their work. With our years of expertise and acute eye for detail, we work to produce images that will take you back to those special occasions and evoke feelings each time you see them.
What Makes Us Unique: Unmatched Talent and Professionalism: Parveen Rana Photography is renowned for its extraordinary talent and professionalism. Some of the best wedding photographers in Chandigarh are on our team; they have a wealth of knowledge when it comes to capturing love stories from various customs and cultures.
Customized Approach: Each couple has a special relationship, and we feel that their love story should be portrayed in a way that represents them. Every shot taken by our photographers captures the actual essence of your love individuality because they take the time to grasp your vision, preferences, and expectations.
The minor nuances, in our opinion, are what actually distinguishes a shot and give it lasting appeal. We work hard to capture every critical moment with accuracy and beauty, from catching the delicate elements of your bridal clothing to the meaningful glances shared between you and your partner.
Perfection in Aesthetics: Our photographers have a natural talent for creating photographs that are both classic and modern. Each shot is a piece of art, distinguished by its flawless composition, lighting, and color, because we use cutting-edge tools and methodologies.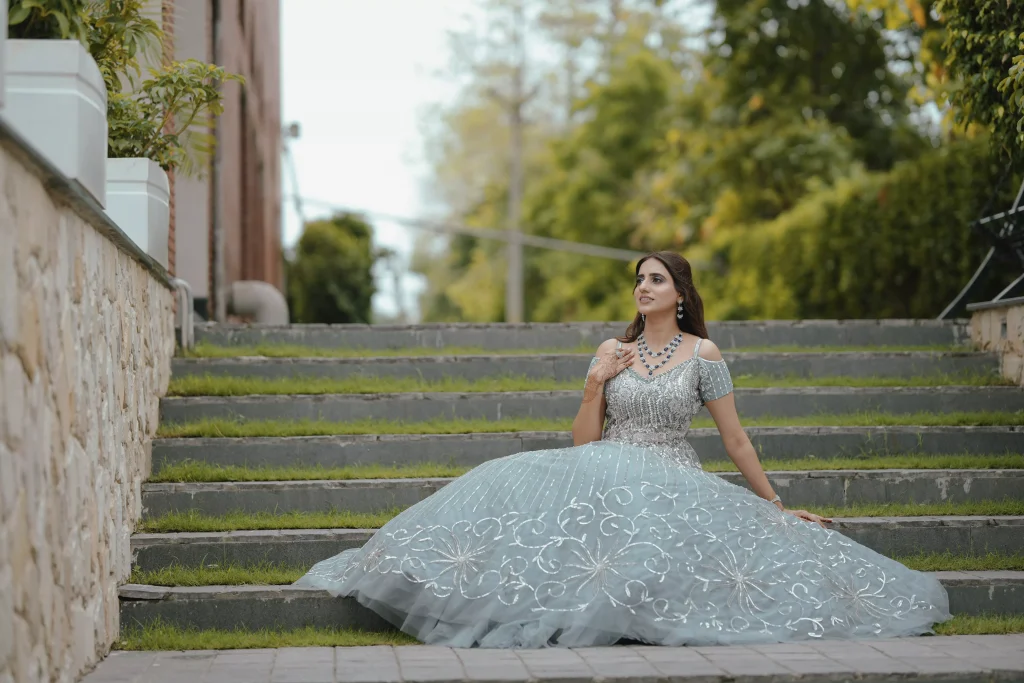 How to contact ParveenRana Photography:
Your wedding day is a private and intimate event, so finding the appropriate photographer to record your individual story is crucial. Here's how to get in touch with us to talk about your forthcoming wedding: Check out our website: See our portfolio, client endorsements, and comprehensive information about our services by visiting our website at www.parveenranaphotography.com. You can choose from a variety of wedding photography styles that suit your interests.
Call Us: We'd be thrilled to hear from you! Fill out the contact form on our website and let us know the date, location, and any other pertinent information we need to know about your wedding. We'll contact you right away to go over your needs and arrange a consultation.
Social media: Keep up with our latest work, behind-the-scenes looks, and educational postings about wedding photography trends and tips by following us on social networking sites like Instagram and Facebook.
Your wedding day is a unique milestone that should be documented with the utmost care and expertise. At Chandigarh, Parveen Rana Photography is committed to providing you with the best wedding photography services available. We work to produce a classic visual narrative of your love story using our knowledge, specialized approach, and attention to detail. As you begin this wonderful chapter of your lives together, get in touch with us today, and let us be a part of your remarkable journey.